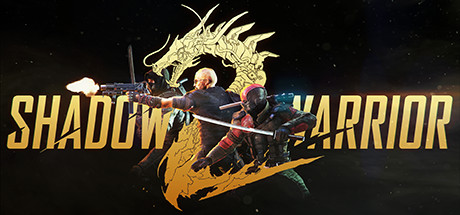 Data de lançamento inicial: 2016
Série: Shadow Warrior
Desenvolvedor: Flying Wild Hog
Estúdio: Devolver Digital
Plataformas: PlayStation 4, Xbox One, Microsoft Windows, Linux, Mac OS Classic
Modo: Jogo eletrônico para um jogador, Jogo multijogador
Informações:



G O G
.Good Old Games.

proudly presents
Shadow Warrior 2 (c) Flying Wild Hog

13-10-2016.........Release Date - Protection.......None
Shooter................Game Type - Disk(s)..............2 DVD

RELEASE NOTES:

Shadow Warrior 2 is the stunning evolution of Flying Wild
Hog's offbeat first-person shooter starring the brash warrior
Lo Wang, who must again wield a devastating combination
of guns, blades, magic and wit to strike down the demonic
legions overwhelming the world.

System Requirements:

Windows: 7 / 8 / 8.1 / 10 x64
Processor: Intel Core i3-6300 (2 * 3800) or AMD A10-5800K APU
(4 * 3800) or equivalent
Memory: 8 GB RAM
Graphics: GeForce GT 560Ti (1024 MB) or Radeon HD 6850 (1024 MB)
Network: Broadband Internet connection for multiplayer
Storage: 14 GB available space
Mouse & Keyboard

INSTALL NOTES

1. Download the torrent.
2. Install the game Via GOG Setup.
3. Play the game through admin Rights.
4. Block the game in your Windows firewall.
5. Support the companies software that you enjoy.

GREETINGS

To all friends of the family and honorable rival groups

ascii art by the
godlike & terrific duo
malodix irokos
titan artdivision


Poster:


http://i.imgur.com/Jt3Ff0G.jpg


Screenshots:


http://i.imgur.com/xNAw5WW.jpg


http://i.imgur.com/sp0wkcV.jpg


http://i.imgur.com/5RGgOWO.jpg


SEED AND ENJOY!


Torrent - Magnet Link:



magnet:?xt=urn:btih:0cefa450b23b796f42ff9605c2ab3dc6bd90b039&dn=Shadow+Warrior+2-GOG&tr=udp%3A%2F%2Ftracker.leechers-paradise.org%3A6969&tr=udp%3A%2F%2Fzer0day.ch%3A1337&tr=udp%3A%2F%2Fopen.demonii.com%3A1337&tr=udp%3A%2F%2Ftracker.coppersurfer.tk%3A6969&tr=udp%3A%2F%2Fexodus.desync.com%3A6969